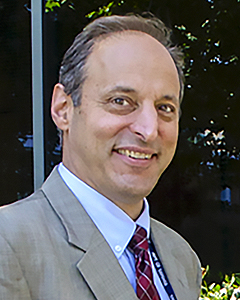 ---
This year's winner of the Larry D. Welch Award for Best External Publication is Defense Management Reform, How to Make the Pentagon Work Better and Cost Less by IDA Senior Fellow Peter Levine. This book was published by Stanford University Press in March 2020.
This marks the tenth year IDA has given this prestigious award and the second time it has gone to a book rather than a journal article.
About the Book

Pentagon spending has been the target of decades of criticism and reform efforts. Billions of dollars are spent on weapons programs that are later abandoned. State-of-the-art data centers are underutilized and overstaffed. New business systems are built at great expense but fail to meet the needs of their users. Despite numerous attempts to address these issues, both defense secretaries and congressional defense committees continue to struggle with problems of waste and inefficiency.
The book addresses why some management reform efforts succeed while others fail, distilling key lessons for future initiatives from case studies of civilian personnel, defense acquisition, and financial management. With an insider's insight, the narrative provides a set of guideposts for new administrations to learn from the mistakes of the past and plot a better way forward.
Our Award Recipient
Peter Levine is currently an IDA Senior Fellow. He worked in various legal capacities for the Senate Armed Services Committee and Senate Governmental Affairs Committee after earning a JD from Harvard Law School in 1983. He joined the Defense Department as Deputy Chief Management Officer in 2015 and was acting Under Secretary for Personnel and Readiness from 2016 to 2017.
His book has gained much traction among observers since it was published. In a March 2020 article in War on the Rocks, Peter offered specific recommendations for eight areas of management reform in which concrete improvements to the Defense Department's organization, policies, and practices could yield significant dividends. He later joined former IDA President David Chu at an August webinar hosted by the Economics of National Security Association and CNA. And in September, Peter discussed his book in a virtual conversation with former Deputy Secretary of Defense Bob Work and CNAS Defense Program Director Susanna Blume. He also spoke in February 2021 about the need for defense business reform in an era of tight budgets during a public forum hosted by BENS on the 20th anniversary of the organization's Tail-to-Tooth Commission. Other speakers at the forum included former Secretaries of Defense Ashton Carter, Mark Esper, and Leon Panetta, and former Deputy Secretaries Robert Work and Gordon England.