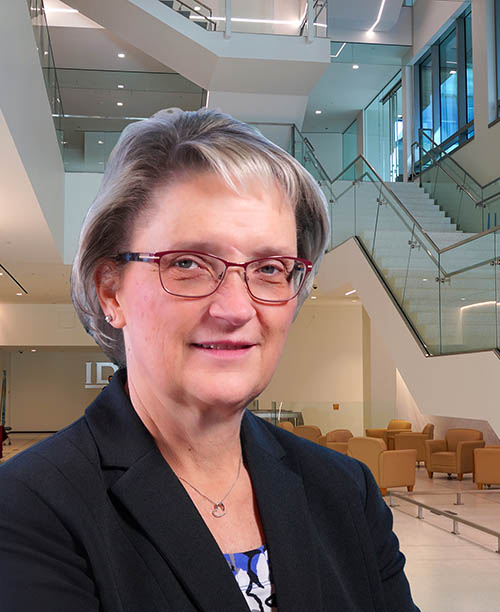 Linda Huntt is the Vice President, Corporate Operations for IDA. IDA is a nonprofit corporation operating in the public interest. Its three Federally Funded Research and Development Centers answer the most challenging U.S. security and science policy questions with objective analysis leveraging extraordinary scientific, technical, and analytic expertise.
Prior to joining IDA in February 2016, Ms. Huntt worked for 17 years at the Johns Hopkins University, Applied Physics Laboratory (APL). Since 2011, she was the Operations Executive in the Research and Exploratory Development Department (REDD), and from 2009 to 2011, she was the Operations Executive in the National Security Technology Department (NSTD).
From 1998, Ms. Huntt held various other positions at APL including Group Supervisor, Milton Eisenhower Research Center (MERC); Business Manager, National Security Technology Department; Section Supervisor Subcontracts, Business Information Services Department (BISD); and Senior Subcontracts Representative, BISD.
Ms. Huntt has also held positions in the contracting field at United Defense L.P. (now BAE Systems) and EA Engineering Science & Technology. She had a 16-year career at the Defense Logistics Agency.
Ms. Huntt earned a Master of Business Administration degree from Loyola College, Maryland, and holds a Bachelor of Science degree in business administration/management from Towson University.
She is a member of the National Contract Management Association (NCMA) and was on the Howard County Leadership Board from 2013 to 2016.