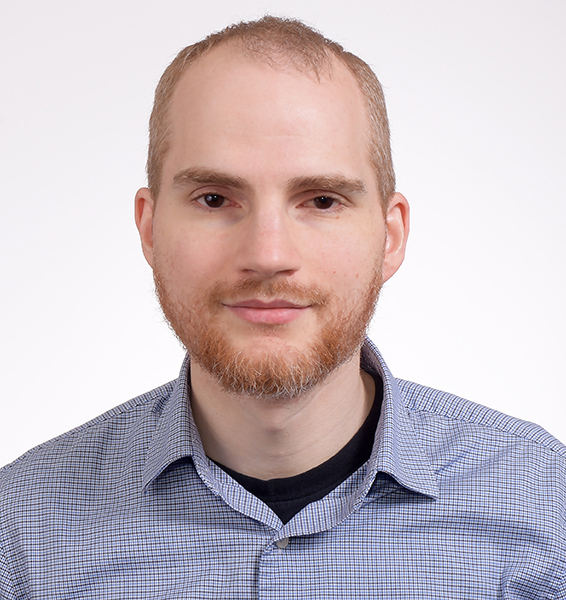 2019 W.Y. Smith Award for Excellence
---
Jason Greer of the Information Technology Directorate has been announced as the winner of the 2019 W.Y. Smith Award for Excellence. Named in honor of General William Y. Smith, who led IDA from late 1985 through late 1990, the award recognizes extraordinary individual or group contributions to IDA from the wide range of non-research staff member exempt staff who contribute to our success.
As a senior programmer/analyst for the Systems Development and Implementation (SDI) group within IT, Jason has created novel, effective solutions to automate some of our most cumbersome, paper-driven processes. This is a gift that benefits all of IDA, especially in the current remote-work environment.
Several years ago, he created the IDA CRP (Central Research Program) System, which supports not only CRP proposal writers and the directors who need to review and approve the proposals, but also Phil Major, who approves corporate-funded CRP projects. He also built the Task Fact Sheet application, which supports IDA Division and headquarters management, as well as the General Counsel, by capturing important project data.
Most recently, he devised a tool to facilitate mapping SAC research projects to the National Defense Strategy categories. Initially, this was a time-consuming process that was prone to errors because of the massive linked spreadsheet used for data entry. The tool that Jason developed in just a few days has a live feed from the program plans so that changes made there are automatically captured, and pull-down menus reduce the potential for human errors. The resulting spreadsheet—submitted to the Office of the Under Secretary of Defense for Research and Engineering—was instrumental to the government's favorable decision regarding IDA's staff-years of technical effort (STE) ceiling in FY20.
Jason is a complete professional who is respected by everyone with whom he interfaces. He partners closely with users to fully understand their business challenges and develops creative, user-friendly solutions to address their requirements. He is forward-looking from a technology perspective; he is willing to tackle the most difficult, complex problems; he comes up with elegant, workable solutions in a short period of time; and he freely mentors and shares best techniques and methods with other software developers.
Jason is most deserving of this award.