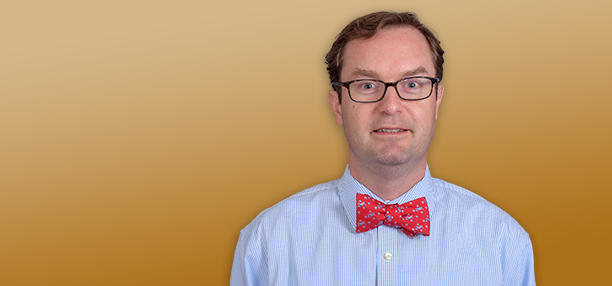 ---
Jason Dechant is the recipient of the 2022 Goodpaster Award for Excellence in Research. The award is named for retired Army Gen. Andrew J. Goodpaster, IDA's president from 1983 to 1985. Each year, the award recognizes a research staff member who demonstrates research excellence, exceptional analytic achievement and intellectual leadership in support of SAC or STPI missions.
Jason joined IDA in 2000 and has become a sought-after expert, within IDA and across a range of sponsors, on a wide range of topics including strategic planning, defense resource management, risk analysis methods, and operational planning and analysis. He is an excellent research and portfolio leader, who is known for bringing together the right set of experts to produce top quality work that is greater than the sum of its parts. He leads by example as a dedicated researcher who commits significant time and energy to mentoring his colleagues. Jason's work at IDA has achieved true impact for our sponsors.
He actively seeks opportunities to contribute across IDA. Jason is a trusted researcher and team member for Defense Institution Building (DIB), and has worked on projects to build institutional capacity in Saudi Arabia and Indonesia. He developed and delivered innovative materials that were new to the IDA DIB curriculum, and directly engaged senior foreign leaders in both countries. He has trained more than 150 officers (O4-O8) and developed a curriculum that the Indonesians are currently incorporating into their service training academy.
Jason earned a doctorate in public policy from George Mason University, a master's in Russian studies and international trade from the University of Kentucky, and a bachelor's in political science and international studies from Kansas State University.