Ike Rivers Appointed to Top Security Board in Industry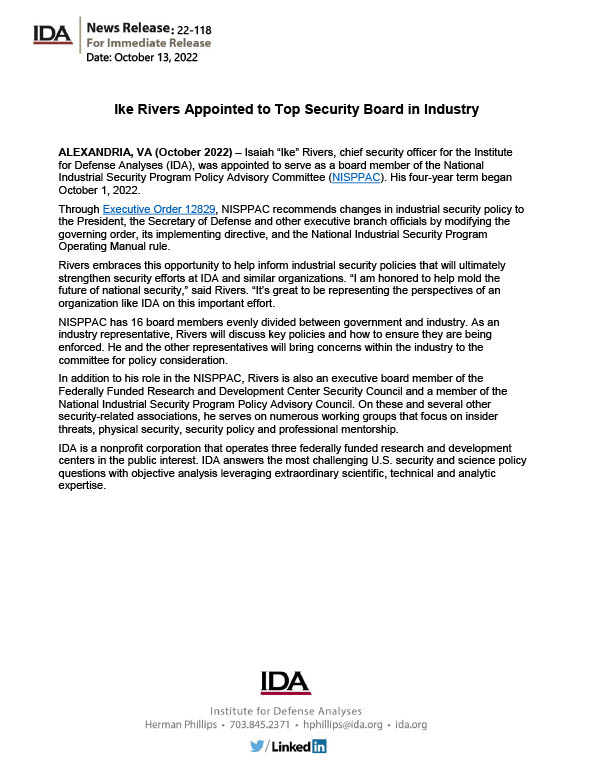 ALEXANDRIA, VA (October 2022) – Isaiah "Ike" Rivers, chief security officer for the Institute for Defense Analyses (IDA), was appointed to serve as a board member of the National Industrial Security Program Policy Advisory Committee (NISPPAC). His four-year term began October 1, 2022.

Through Executive Order 12829, NISPPAC recommends changes in industrial security policy to the President, the Secretary of Defense and other executive branch officials by modifying the governing order, its implementing directive, and the National Industrial Security Program Operating Manual rule.