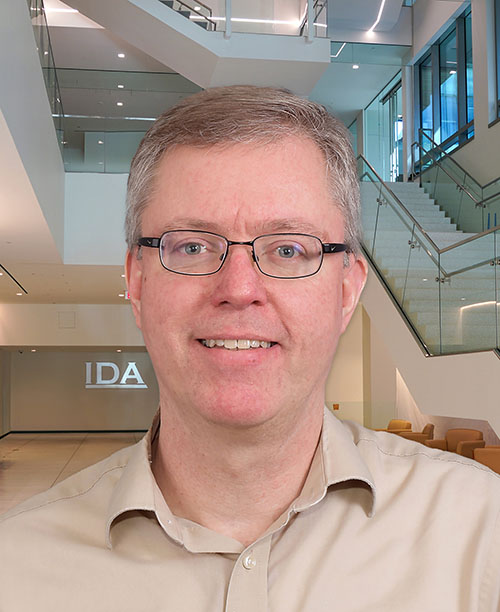 Tad White is the Director of the Center for Computing Sciences, where he leads a team of computer scientists, mathematicians, and engineers in developing new science to solve intelligence-related problems of critical importance to national security.
Dr. White began his career with the intelligence community in 1994 as a mathematician at the National Security Agency (NSA). After doing technical work in both the Information Assurance and SIGINT organizations, and teaching night classes in computer science at University of Maryland Baltimore County, he became the head of the Mathematics Research Group in 2006, where he led NSA's cryptologic partnership with IDA and expanded the application of cryptomathematics to computer network defense. He returned to the SIGINT Directorate in 2011 to lead the Systems Analysis Office. In 2016, he spent a year detailed to the Johns Hopkins University Applied Physics Laboratory as a visiting scientist. He is a recipient of the President's Award from NSA's Cryptomathematics Institute, and a Meritorious Senior Career Employee Rank Award.
Dr. White received his B.S. in mathematics from Caltech and his Ph.D. in mathematics from UCLA.