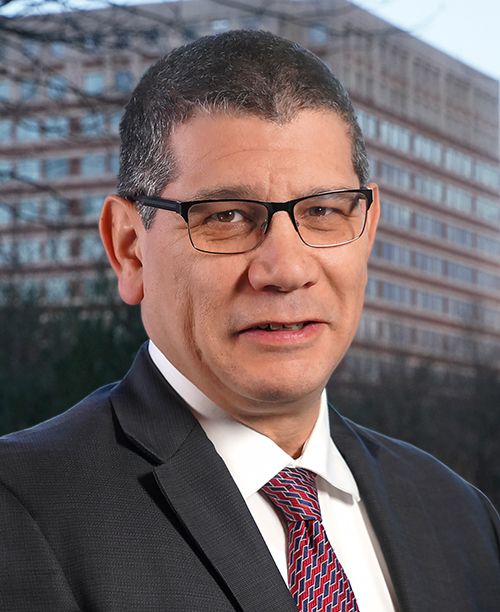 Steve Warner
is the Director of IDA's
System Evaluation Division
—a post he has held since 2008.
The division is IDA's oldest research element—tracing its origins to the Institute's formation in 1956. Its mission is to provide high-quality studies of the performance of air, land, sea, and space-based systems.
Dr. Warner leads a staff of IDA engineers and scientists engaged in assessing military force effectiveness, system performance, and joint and allied interoperability. Their analyses help government sponsors choose among competing programs, set force or inventory levels, and identify suitable concepts for employing systems in realistic operational environments.
Joining IDA as a research staff member in 1986, Dr. Warner initially specialized in evaluating air defense, undersea, and anti-submarine warfare systems – and assessing counter-drug operations. He went on to conduct assessments of Coast Guard law enforcement activities, analyze aspects of irregular warfare, and evaluate models of atmospheric transport and dispersion. In 2005, Dr. Warner became the Assistant Director of the System Evaluation Division.
Dr. Warner received his Ph.D. in inorganic chemistry from the Massachusetts Institute of Technology, a B.S. with honors in chemistry and a minor in mathematics from the State University of New York at Stony Brook, and completed the Senior Executives in National Security program at Harvard University's John F. Kennedy School of Government. Dr. Warner has authored more than 200 publications and reports. His professional awards include the 2004 Andrew J. Goodpaster Award for Excellence in Research and the American Institute of Chemists' Undergraduate Award. He is an inductee of the Phi Beta Kappa Society.