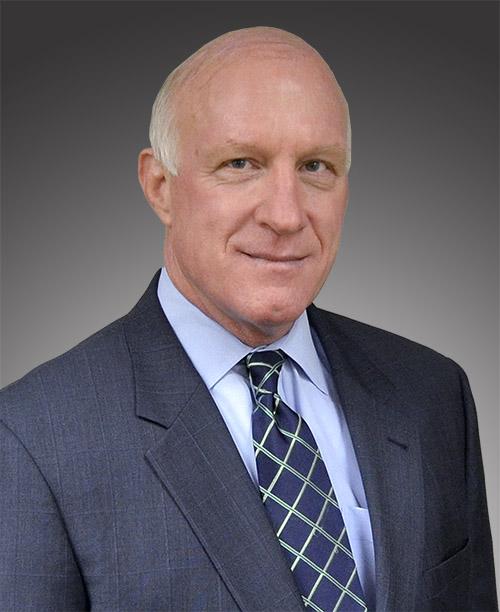 Richard B. Porterfield is the Director of IDA's Intelligence Analyses Division—a post he assumed in October 2007. He leads IDA researchers applying disciplines as diverse as physics, history, mathematics and anthropology to research assisting the U. S. intelligence community.
Prior to joining IDA, he served on active duty in the U.S. Navy, achieving the rank of Rear Admiral and serving nearly five years as the Director of Naval Intelligence. He retired from active duty in June 2005.
His 33-year career as a Naval Officer included multiple fleet and shore assignments. He was the senior intelligence officer for Commander Joint Task Force Middle East in 1987-1988 as the command undertook Kuwaiti oil tanker escort operations. In 1992, he served as Deputy Intelligence Officer for Commander Joint Task Force Southwest Asia as that command enforced no-fly zones over Iraq. His several tours in Washington, D.C., included an intelligence posting on the staff of the Chief of Naval Operations.
Admiral Porterfield also commanded the Joint Intelligence Center Pacific in Pearl Harbor, Hawaii. His first flag officer assignment was as senior intelligence officer (J2) for the Commander, U.S. Pacific Command in Honolulu, Hawaii.
During early career assignments he served as an intelligence officer with aviation squadrons based on the U.S. West Coast, deploying as an Ensign onboard the aircraft carrier USS Enterprise (CVN-65) to the Western Pacific and Indian Ocean. During that deployment, at the end of the Vietnam War, he participated in the evacuation of Saigon.
Upon departure from active duty, he worked for the IBM Corporation.
Admiral Porterfield earned Master of Science degrees from Salve Regina College in Newport, Rhode Island and the Industrial College of the Armed Forces. He is a 1972 graduate of the U.S. Naval Academy, where he majored in physics and oceanography, and was captain of the varsity football team.